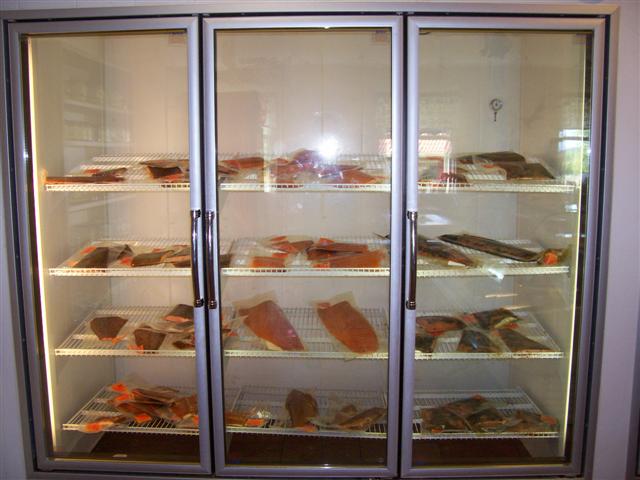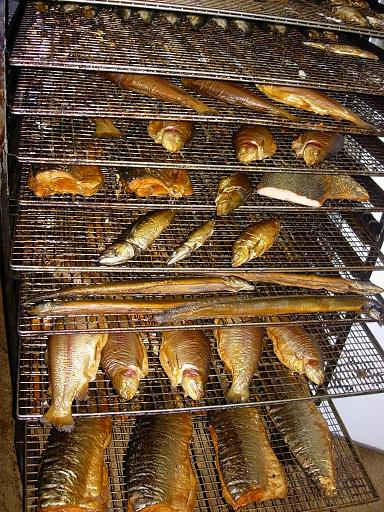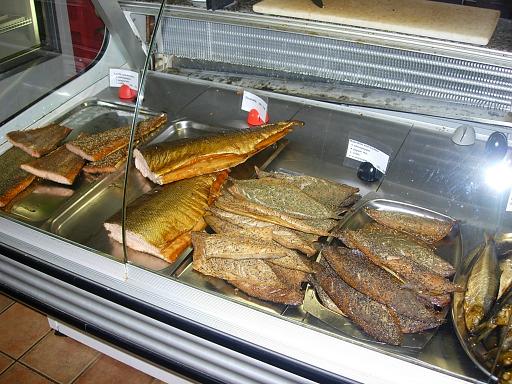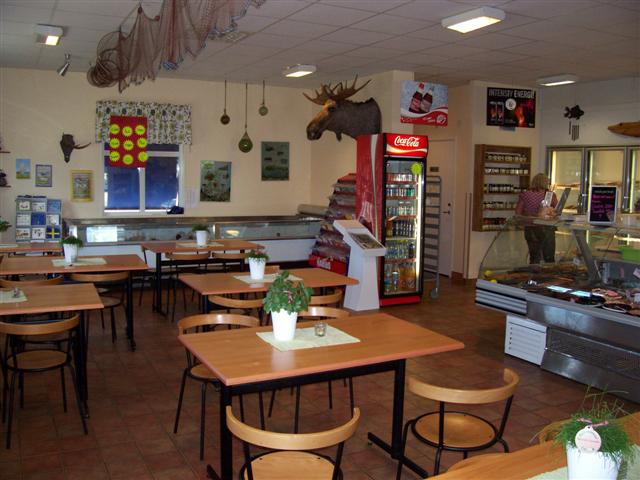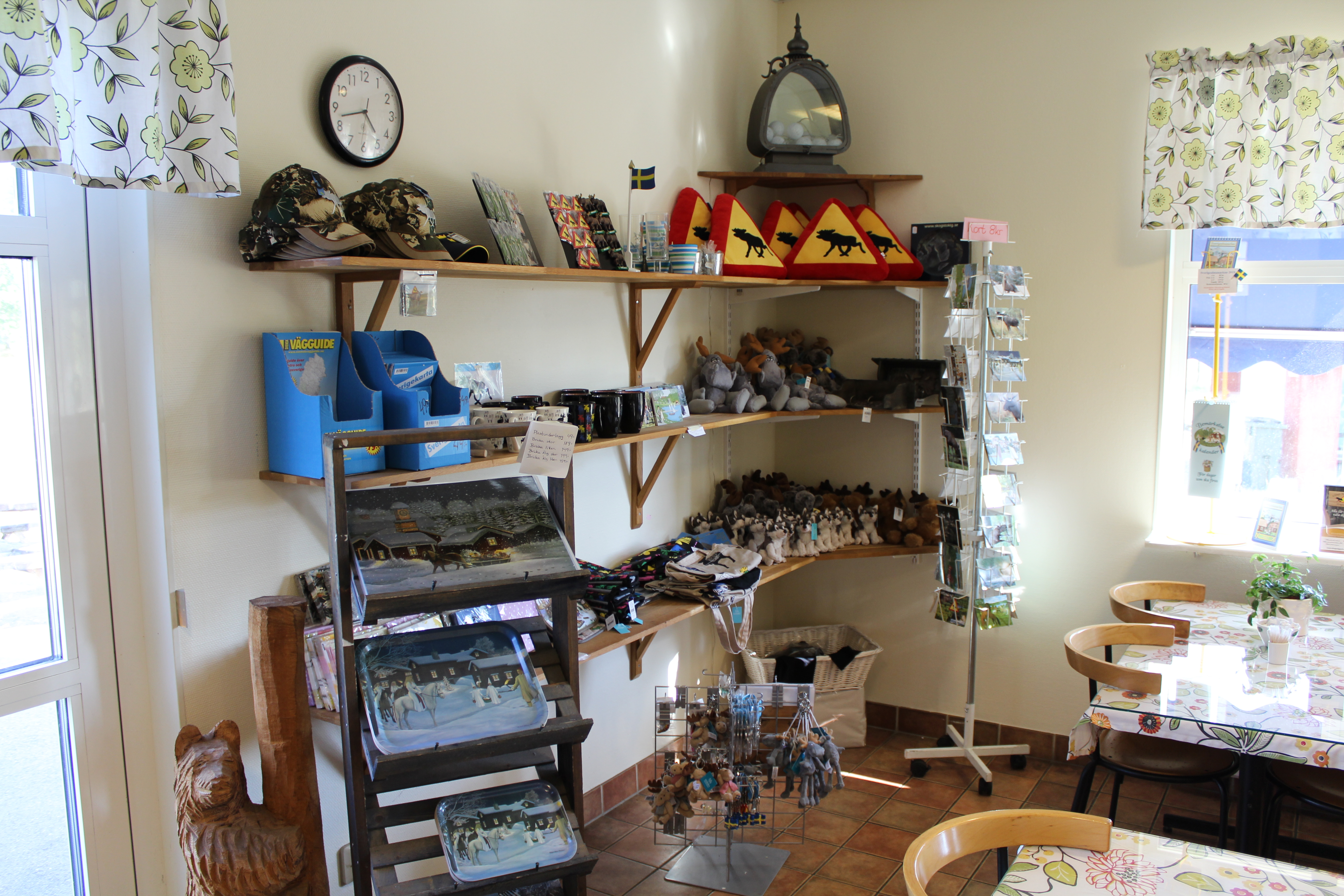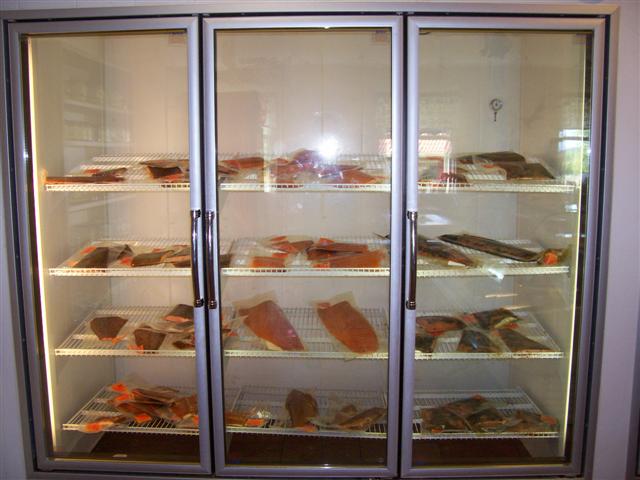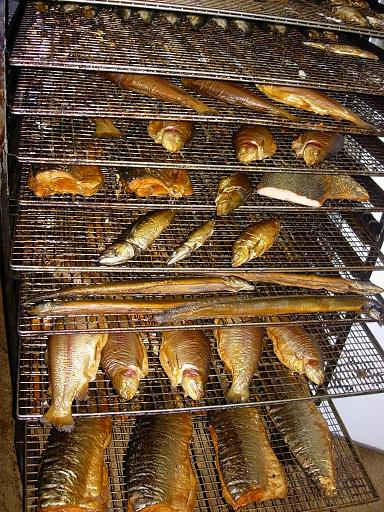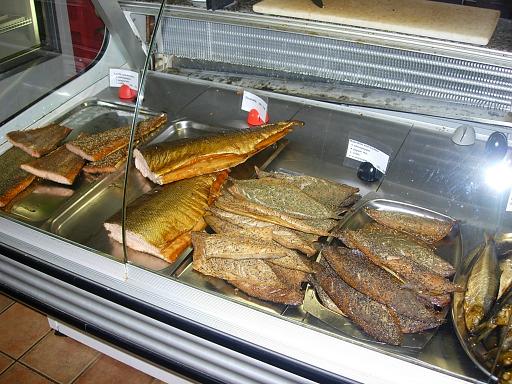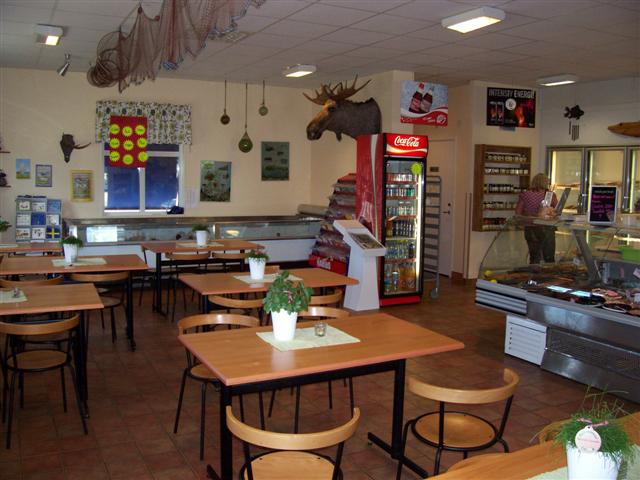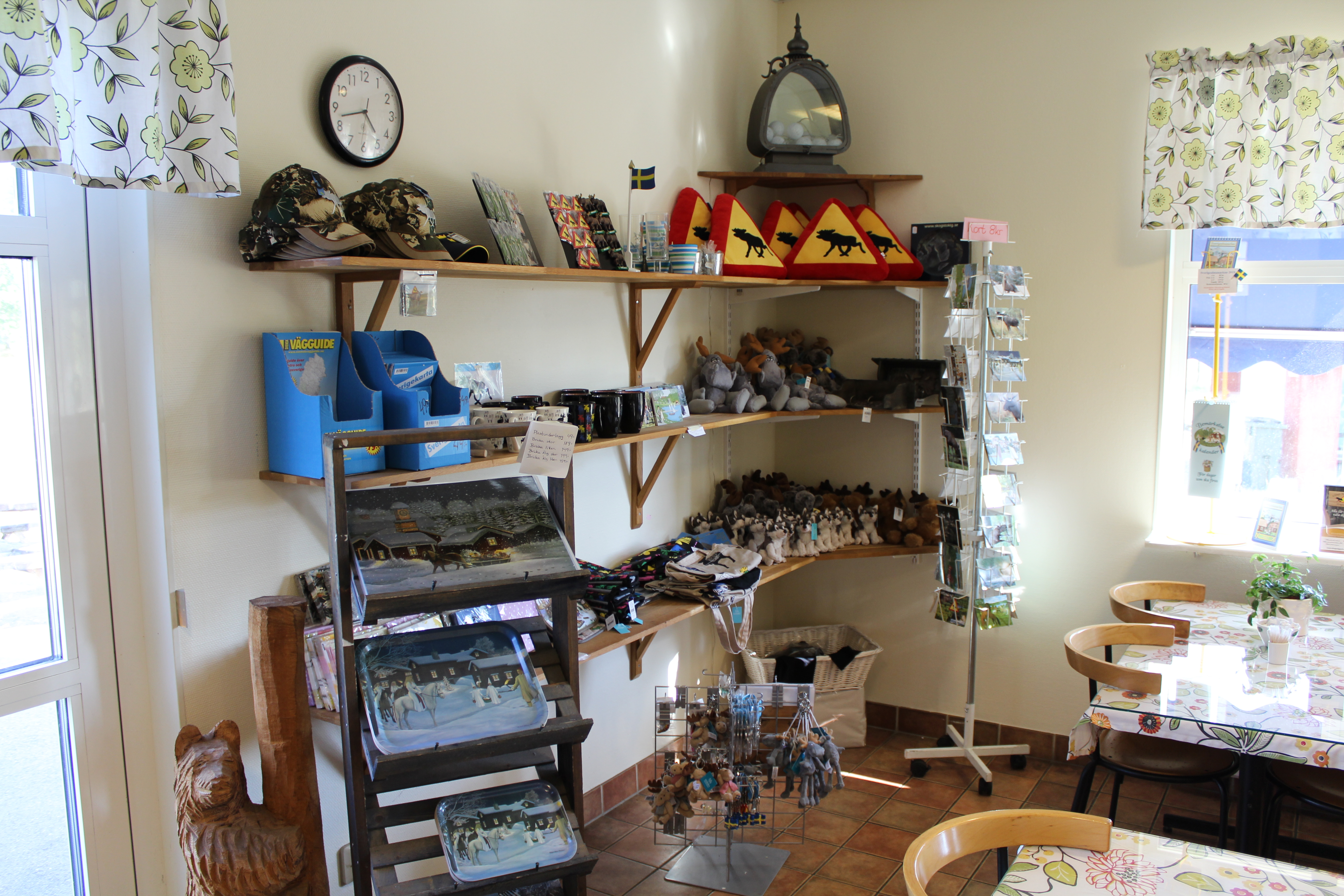 Our shop
We offer smoked salmon, double fillet, spicy salmon fillet with pepper mix, lemon pepper or garlic. Smoked eel, Mackerel fillet spiced with lemon pepper, black pepper, garlic or pepper mix also Whole mackerel. Whitefish. Arctic char. Vättern char. Fumade. Butter Fish. Rainbow trout. Shrimps.
A variety of homemade entries.
Home-made pickled herring are available in the shop at Christmas, Easter and Midsummer.
Also frozen Game meat from: Moose, Deer, Wild boar, Reindeer, Deer, Bear.