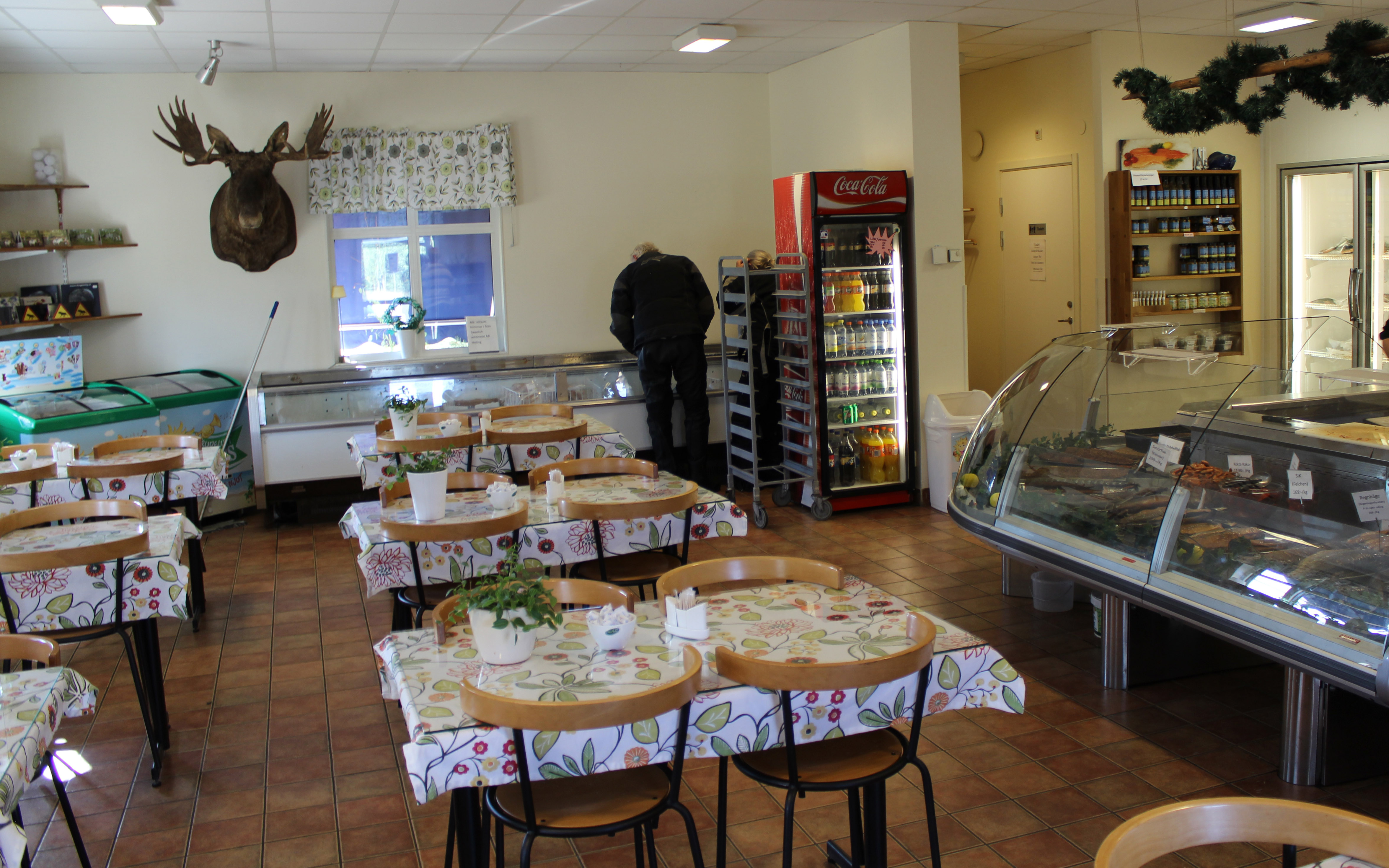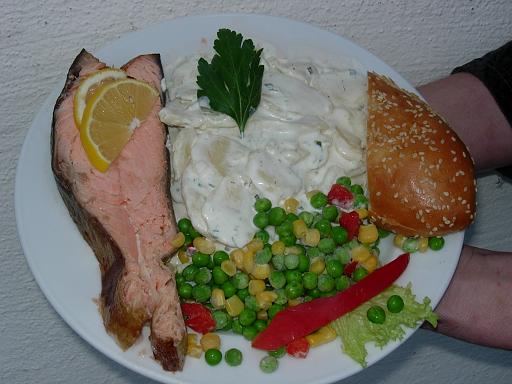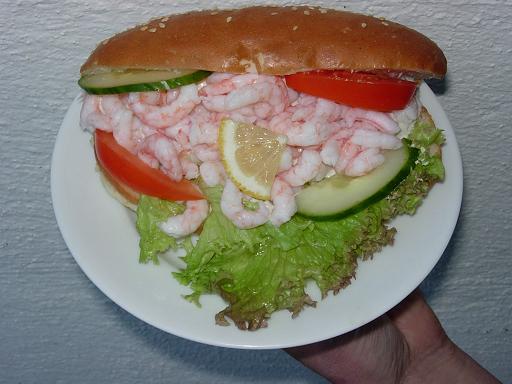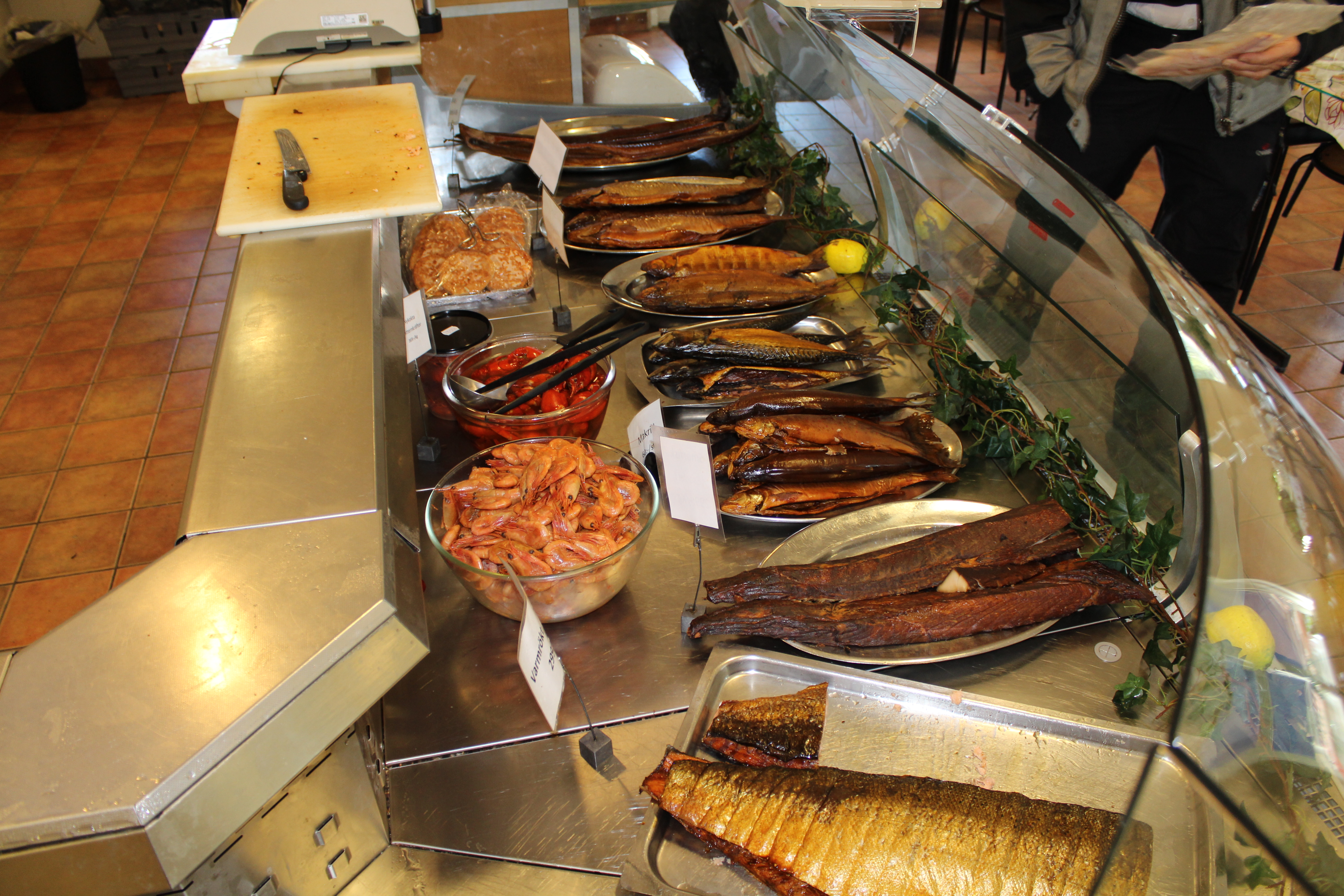 Handla direkt från kyldisken





Our Café
Our café has about 40 seats indoors and 40 seats outdoors. We have great parking with good space for buses and larger companies. We offer hot and cold lunch, sandwiches – including freshly caught fish, shrimp, cheese and more.
The hot dishes we serve are:
Potato gratin with hot roasted salmon, where the gratin is hot and the salmon is cold.
Fried plaice with french fries or potatoes.
Schnitzel with french fries or potatoes.
Chicken nuggets with french fries or wedges.
Chicken drumstick with french fries or wedges.
Baked potatoes with schrimpsmixture.
One of our popular lunch specialities is our salad plate served with hot-roasted double fillet, potato salad, vegetable salad and bread.
A variation of a little extra luxury sandwich is our popular home-made salmon pastries, an excellent lunch, or maybe to bring home to comfortably serve as a good appetizer.
In the serving there are of course coffee, cookies, homemade danish pastry, soft drinks and more.
When booking, you can order fish buffets with delicatessen from our smoked fish range. The buffet can also include potato salad, bread and lettuce.
Why not compose your own special sandwich with fish from our range?
We can also offer sandwiches for those with gluten allergy.
We also offer food for pick-up.
For larger bookings, please contact us:
Phone: +46 (0) 372-501 80
Mail: bolmenfisk@live.se